As an energy supplier, meeting your ECO obligations depends upon co-ordinating receipt of appropriate data and submissions, ensuring the validity of that data and preparing timely compliant responses.
Our controlled workflow takes away the pain, assuring the accurate submission of data and generation of OFGEM compliant reports. The guided submission journey will accelerate your receipt and response process, including reporting to Ofgem and BEIS.
We'll streamline your organisation's processes, reduce errors and inefficiencies and help you easily meet complex regulatory and policy requirements.
All stakeholders will benefit from standard forms that assure quality and validated data collection; including field operators who can use the ECO Surv app to collect and upload essential data.
For you, that minimises risks. The right documentation is where it should be, automatically uploaded and securely held, meaning you can consistently produce accurate standard compliant reports. And you can keep up to date in real time using validation and status reports.
Data Validation
Instant validation before you receive your documents.
Review Documents Online
Instant access to your submission documents.
Receive Documents Digitally
Connect direct to your network.
Onboard Your Installer Supply Chain
Setup your installer network and start receiving work instantly.
Dynamic Document Control
Send your submission requirements to your installers at a click of a button.
Contract Management
Generate ECO contracts and distribute them to your installer network.
Reporting & Dashboards
See the data that matters to you at a glance.
Submission Management
Manage your re-submissions.
Ofgem Submissions
Batch your work and submit it to Ofgem's portal.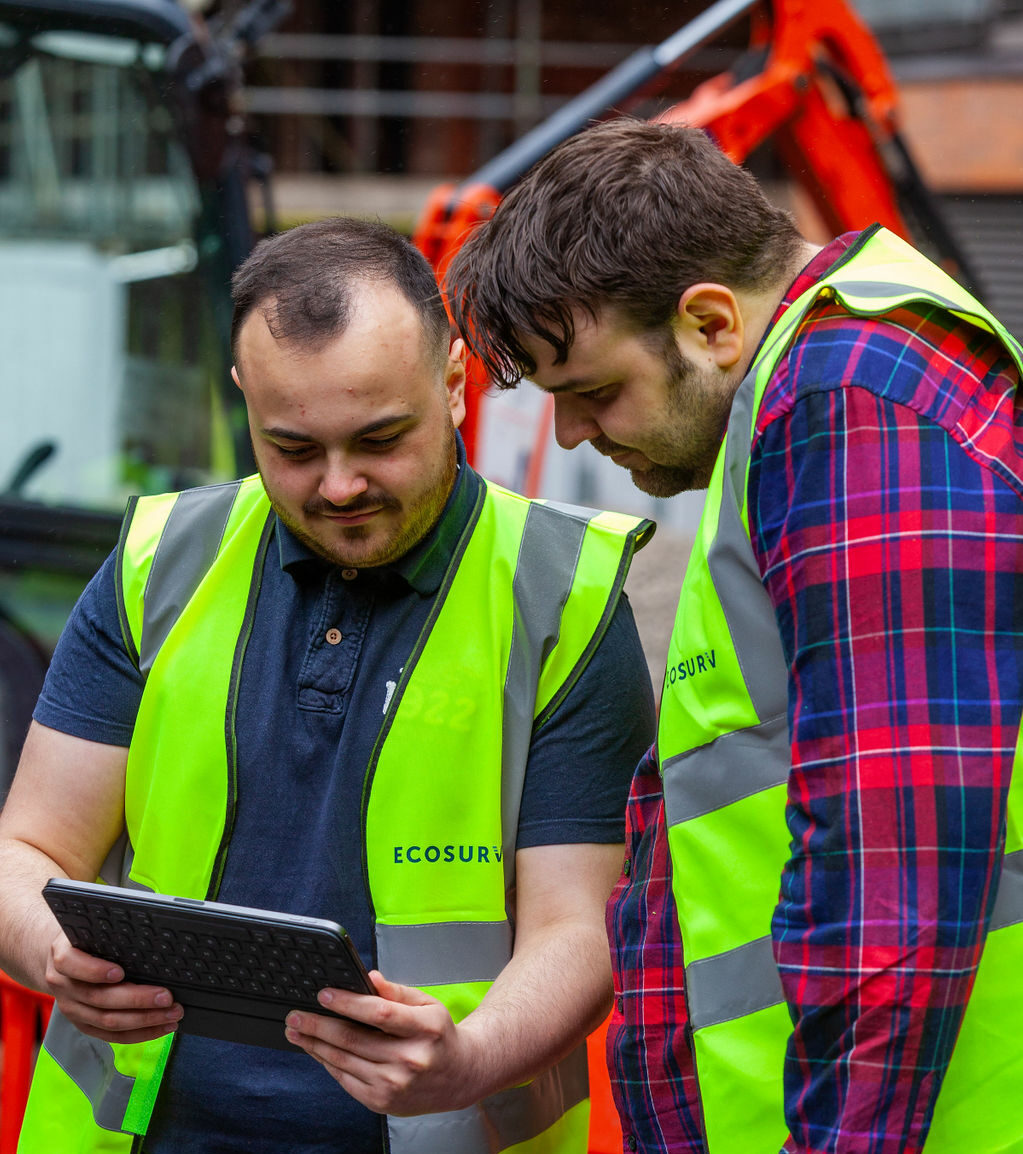 Why Choose Ecosurv?
When it comes to ECO, there is no one better to help reach your maximum potential and deliver more compliantly through our unique complete end-to-end solution.
Nathaniel Butters - Founding Director
Get in Touch
Find Out More
Contact us today for a free demo or to speak to one of our expert team.