ECO Surv's Retrofit Services are a bespoke solution that covers the retrofit process end-to-end. From assessment through to installation and evaluation, it allows organisations to complete jobs without the need for an in-house Retrofit Coordinator.
Our ECO Surv retrofit specialists work directly with social housing providers, private contractors, installers, and local authorities to deliver a thorough and compliant service. This allows our clients to deliver projects effectively, and more importantly on time, to all current regulatory and legislative requirements, as well as meeting the needs of all government energy efficiency programs.
Our customers can also benefit from our retrofit software solution too, which allows you to track the progress of all your retrofit projects throughout the PAS compliance journey.
ECO Surv's Retrofit Process
As your PAS2035 expert partner, ECO Surv offers an adaptable end-to-end retrofit service, including Retrofit Assessment, Retrofit Coordination and Evaluation, to provide you with confidence that your projects are fully compliant.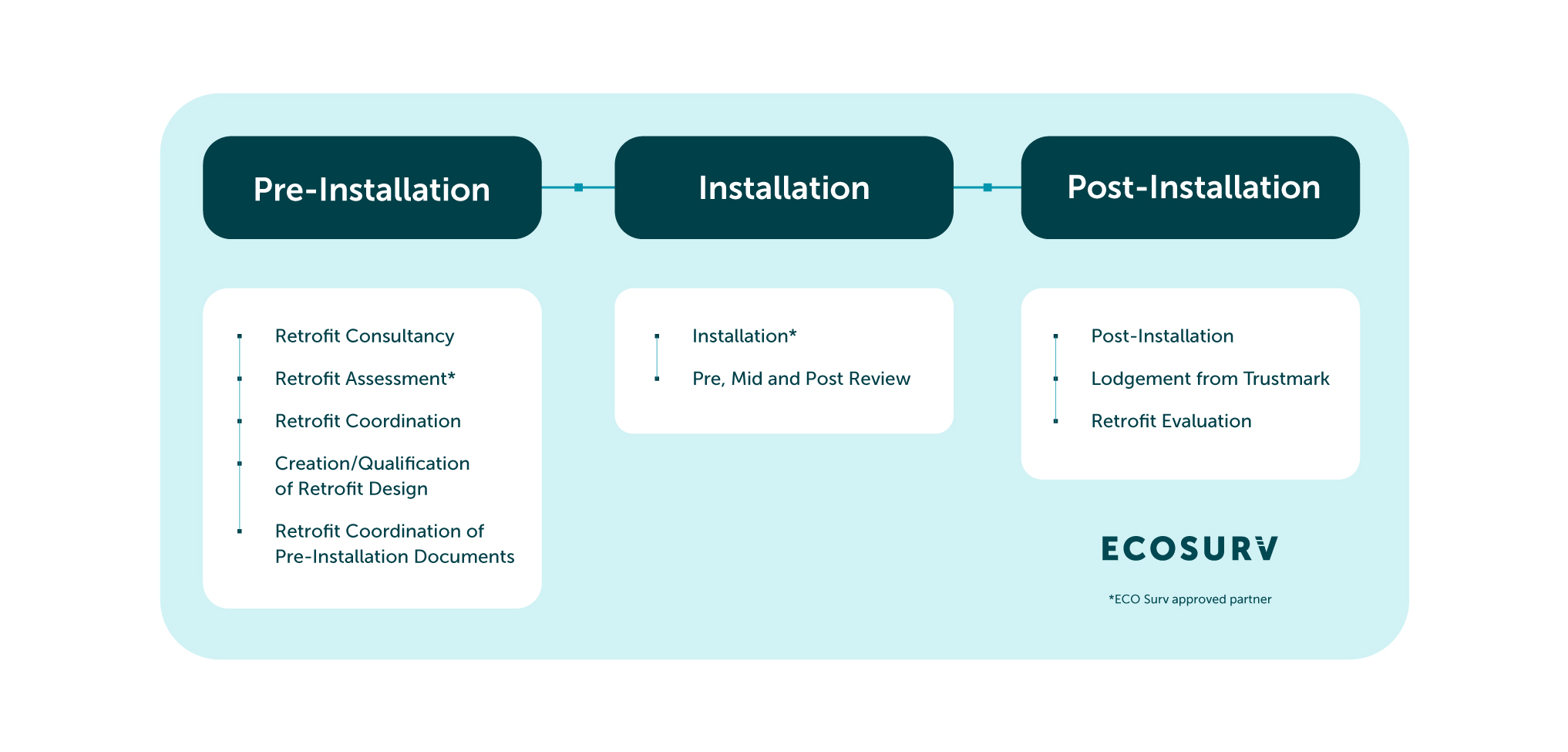 ECO Surv is your PAS expert partner
Regardless of your PAS2035 requirements, we reduce your risk of non-compliance and deal with the complexities of PAS so you don't have to.
We can work with you from the initial Retrofit Assessment through to Evaluation and with our fully flexible service, if you only need help with one part of the process, then no problem! Our experienced team will work with you to deliver exactly what you need when you need it, regardless of what funding stream you are operating within, to provide a compliant PAS2035 service.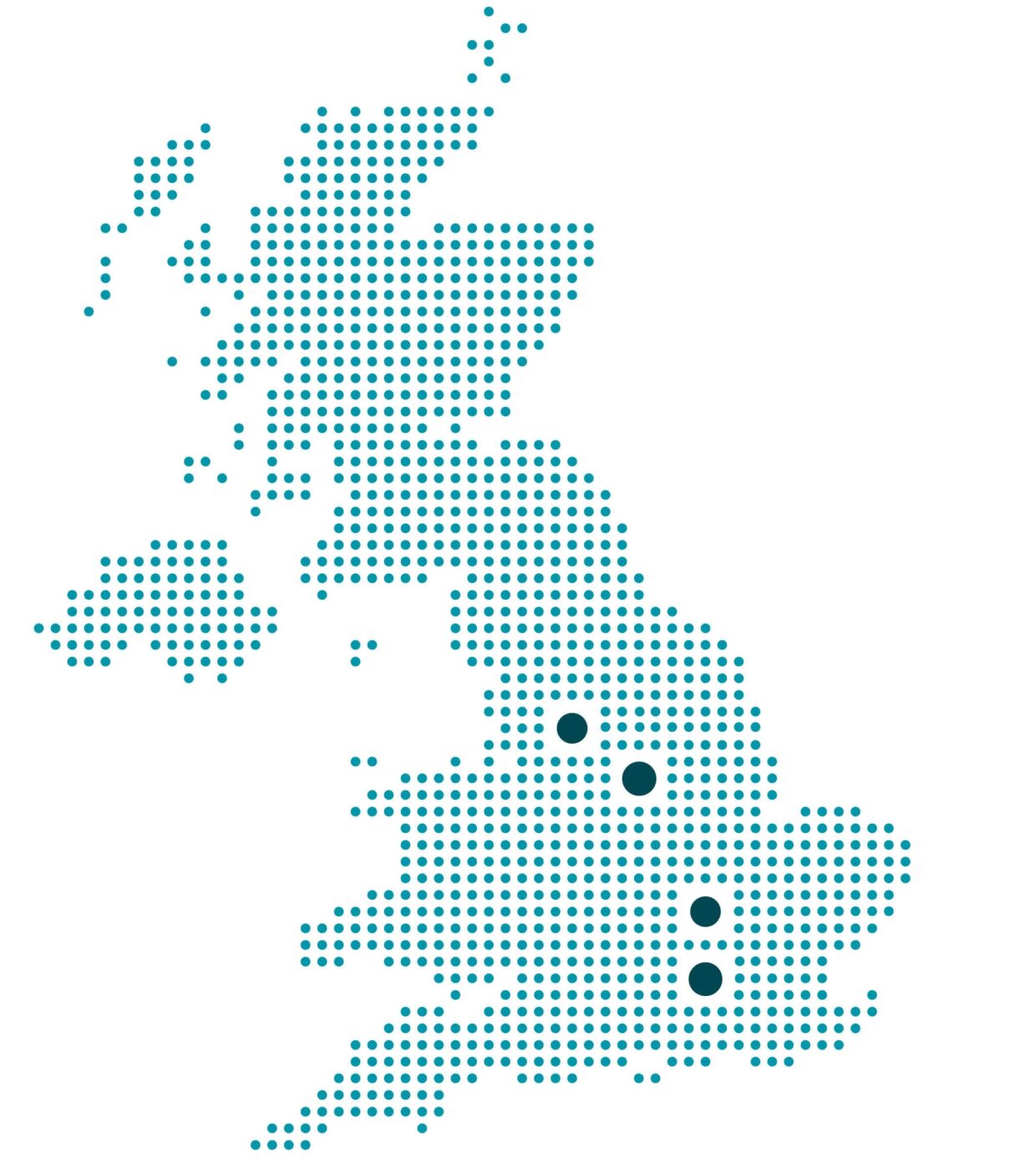 Working with ECO and Social Housing Schemes
ECO Surv is currently working across ECO, Social Housing & Local Authority schemes.
This includes ECO4, LAD (Local Authority Delivery), SHDF (Social Housing Decarbonisation Fund) and HUG (Home Upgrade Grant).
If you are an installer and are currently working under these government energy efficiency schemes, ECO Surv can help at any stage of the Retrofit process.
Some of our projects:
Get in touch below for more information.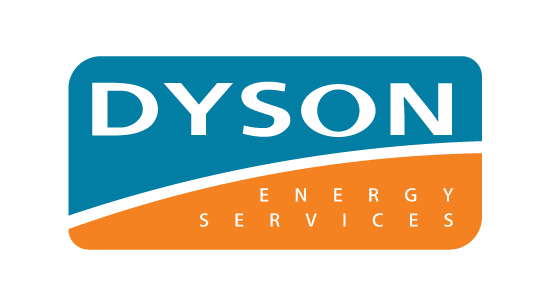 Why Choose ECO Surv?
Retrofit Coordination is a complex process for all contractors and delivery partners involved, however the support that the team at ECO Surv have provided throughout has been excellent. The main differentiator being the KPIs around timelines being consistently better than other providers.
Michael Morrall, Head of Business Development | Dyson Energy Services
Get in Touch
Find Out More
Contact us today for a free demo or to speak to one of our expert team.